Impression realizzata da SALVO CASSIBBA
Fallujah \iraq\ settembre 2007
Fallujah è una cittadina irachena situata nella provincia di al anbar 69 km a ovest di baghdad, è stata a lungo considerata una delle più pericolose città dell'iraq. Dopo la caduta del regime di saddam hussein nella città a maggioranza sunnita trovarono rifugio un gran numero di appartenenti del partito ba'ath ma anche le milizie straniere di al qaeda.
Nel marzo 2004 un convoglio scortato da contractors americani (black water) cadde in un imboscata ad opera delle milizie sunnite, 4 pmc furono uccisi,i loro corpi bruciati furono appesi al ponte sul fiume eufrate che attraversa la città. La reazione americana fu decisa, obbiettivo riprendere il controllo della città (op.viglilant resolve\marzo 2004) e successivamente catturare i leader degli insorti che risiedevano a fallujah (op.phantom fury\dicembre 2004). Ma nonostante gli sforzi fallujah resterà sempre una zona molto calda che creerà alle forze della coalizione parecchi grattacapi, almeno fino alla morte di abu musab al-zarqawi (n.1 di al qaeda in iraq) avvenuta nel giugno 2006 e a seguito della quale si scatenerà quella conosciuta come terza battaglia di fallujah (agosto 2006\gennaio 2007).
L'NSW aveva schierato nell'area di fallujah\ramadi i suoi seal team a partire da marzo 2004 impiegati in operazioni di cattura\sorveglianza di obbiettivi sensibili.
Il seal team 10 si rese protagonista nel corso del 2007 della cattura\eliminazione di numerosi  high value Al -Qaeda targets nella provincia di anbar contribuendo enormemente alla stabilizzazione della regione tanto che nell'autunno dello stesso anno fallujah fu riconsegnata nella mani dell'Iraqi Forces e dell'Iraqi Provincial Authority dopo quasi 4 anni ininterrotti di guerra.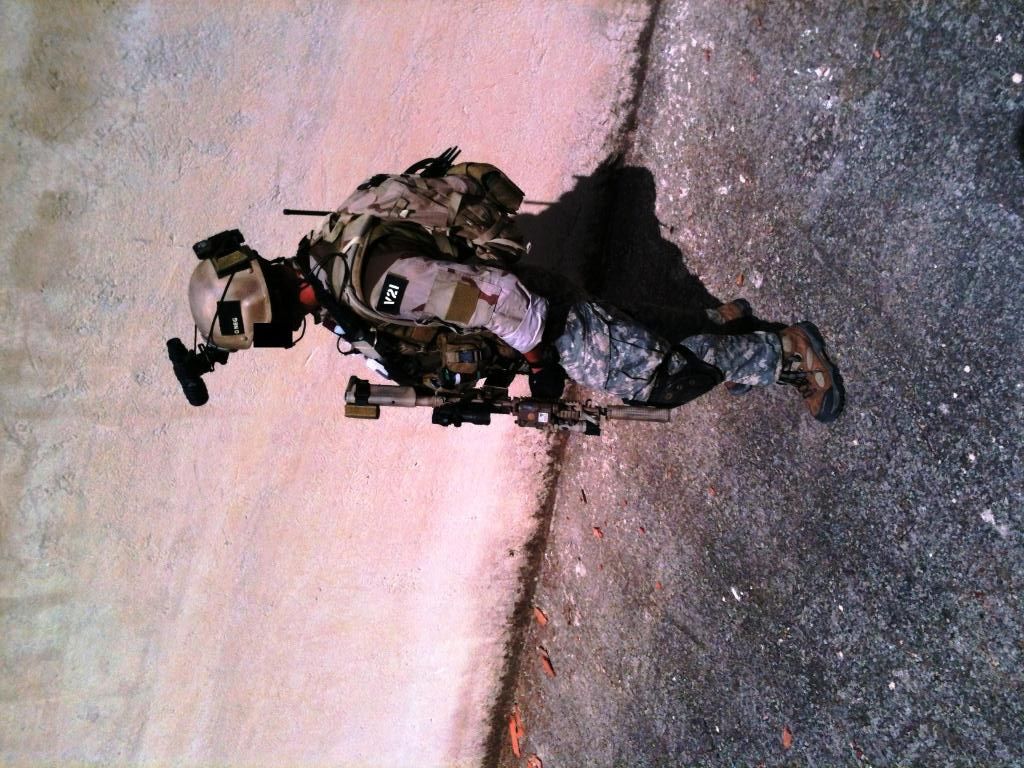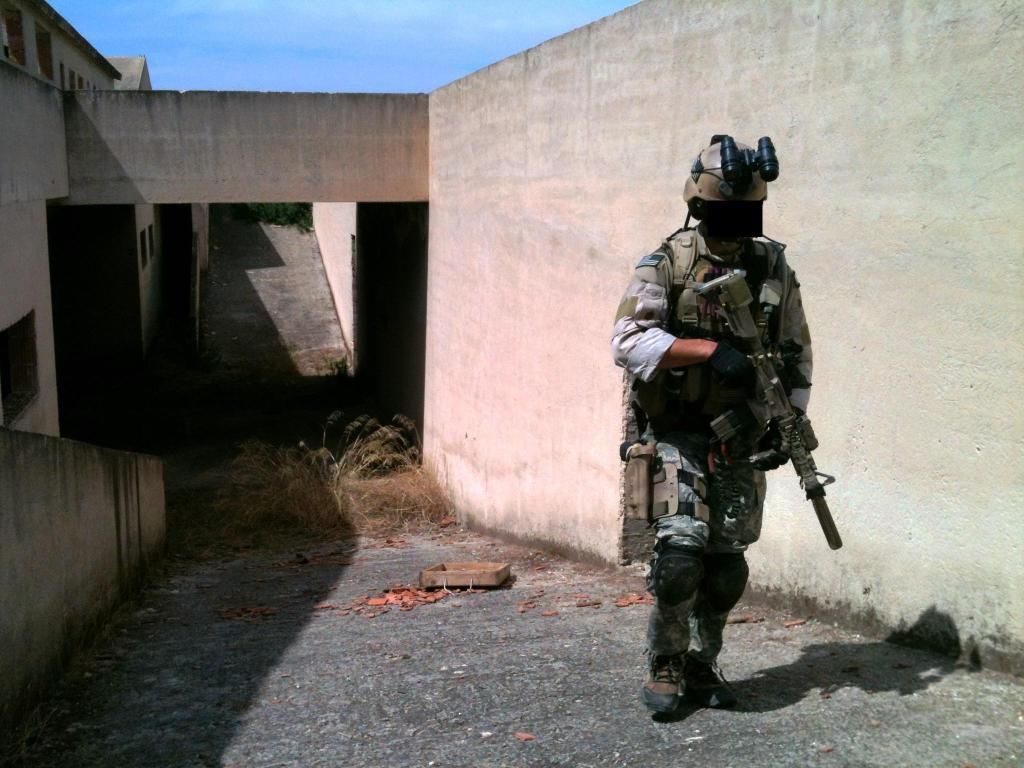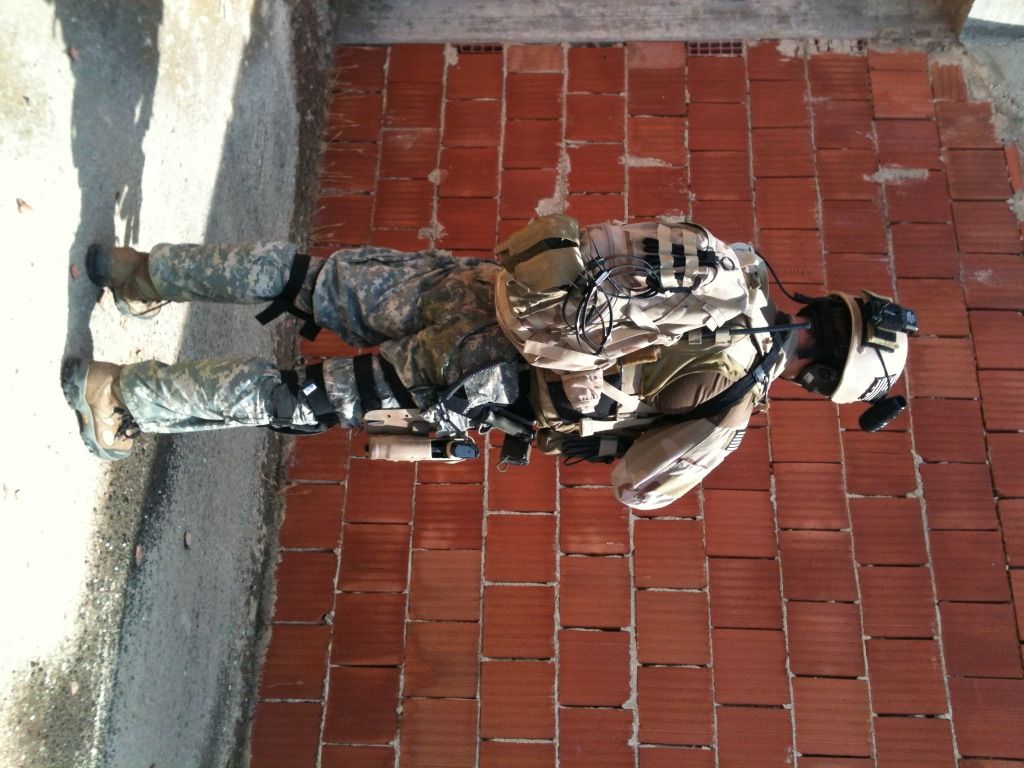 Kit list
Mich TC2000 MSA with Norotos 3-hole shroud + Titanium Advanced Tactical Mount (TATM) Dovetail Interface (NAVSEA) for AN/PVS 15-18 with dummy night vision AN/ PVS – 15, Strobo Light MS2000 and counter weight.
PRC 148* + ptt TEA* + Sordin headset
Casio G-Shock
UCP ACU pants and custom combat shirt in 3color
Hatch SOG HK300 Operator Gloves Kevlar
Merrel sawtooth boots
Misc. IR and various colors Cyalumes light stik
Plastic Handcuff*
CAT torniquete
MK 141 mod 0 x2
Garmin 101 forerunner on the butt.
2nd line
Veltye Hugger + low vis chest with:
- Eagle Industries MLCS MBITR pouch
- Eagle Industries MLCS admin pouch with light holder
- Eagle Industries MLCS pistol mag ext
- Eagle Industries MLCS frag pouch X2
1st line
BHI rigger belt + LBT personal retention lanyard
E.I. duty belt with:
Safariland 6004 old. gen. for Sig Sauer P226 with light
BHI Pistol Laynard
BUCK 6551 with nylon/kydex sheath
3rd Line
HAWG with:
Eagle Industries Smoke pouch X2 with 2 Smoke inside
Medikit Inside
Carabinier
Weapons
M4A1 sopmod with cqbr upper + surefire with tailcap sw 02+ Acog TA01*+docter sight* + AN/PEQ 15*
Sig Sauer P226-R with surefire P114