Impression realizzata da : Salvo Cassibba.
US Navy Seals patrols along the ridges of Sawtalo Sar-2005
Dopo la cacciata del regime talebano dalla guida dell'Afghanistan le forze ISAF si preparavano a una missione ben più difficile: stabilizzare un paese frammentato in tanti piccoli feudi guidati da signori della guerra, trafficanti di droga e etnie in guerra fra loro da decenni.
Proprio in quest'ottica di stabilizzazione numerose erano le missioni effettuate dagli assetti speciali a disposizione della NATO, il loro compito era monitorare tutte le minacce che potessero attentare alla stabilità del paese.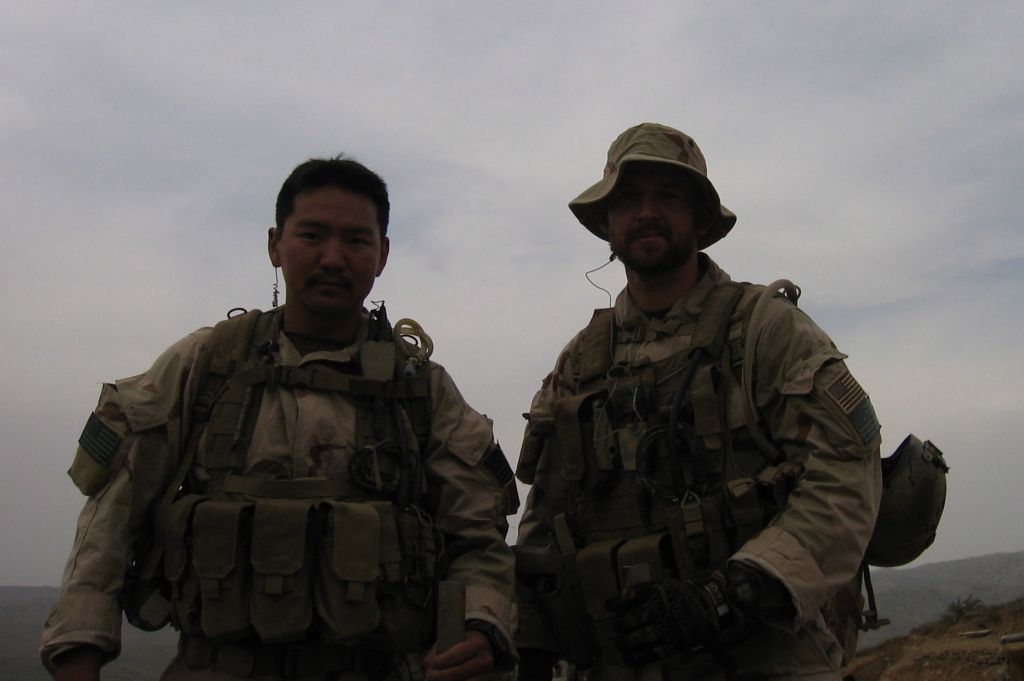 Gli Stati uniti come di consueto avevano dedicato alla scopo robusti assetti di intelligence  per la raccolta informazioni e forze sul campo pronte a intervenire in caso di necessità. Il 18 settembre 2005 erano previste le elezioni parlamentari afgane e nelle province più turbolente del paese la situazione cominciò a scaldarsi già dall'inizio dell'anno con le forze anti-coalizione che aumentavano la pressione contro le forze ISAF e di sicurezza afgane, il loro scopo era minare la credibilità dell'attuale governo e dei suoi alleati mostrandone le debolezze e la vulnerabilità.
In questo frangente le forze speciali della coalizione ebbero un ruolo fondamentale svolgendo missioni di ricognizione\raccolta informazioni\ azioni dirette ai danni delle milizie anti governative che progettavano azioni con l'intento di mirare la stabilità del paese.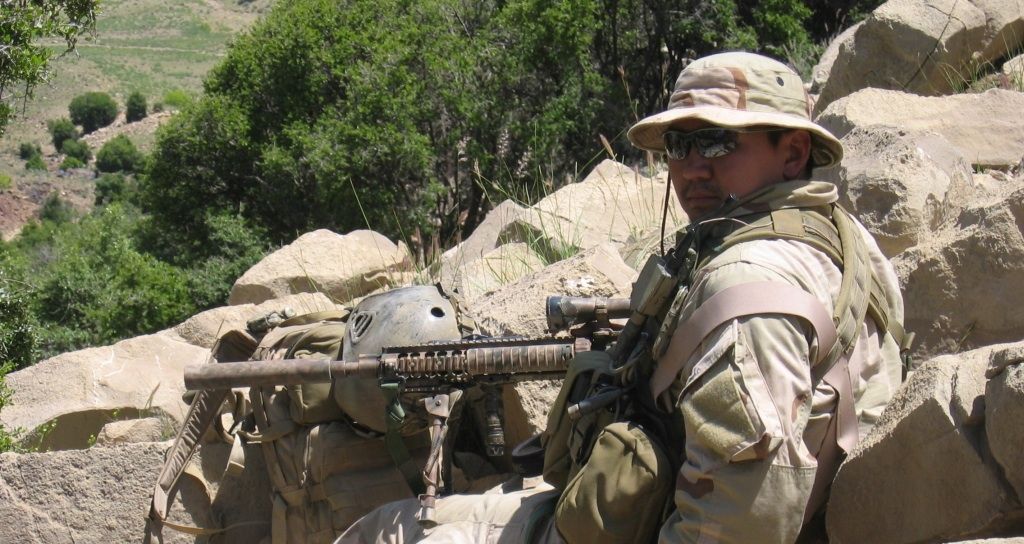 Il Seal Team 10 svolgeva questo tipo di missioni nella provincia di Kunar nella primavera\estate 2005, il suo obbiettivo era tenere sotto controllo una cellula di fondamentalisti islamici guidati Ahmad Shahad che aveva mire di potere su questa provincia situata nel distretto di Pech.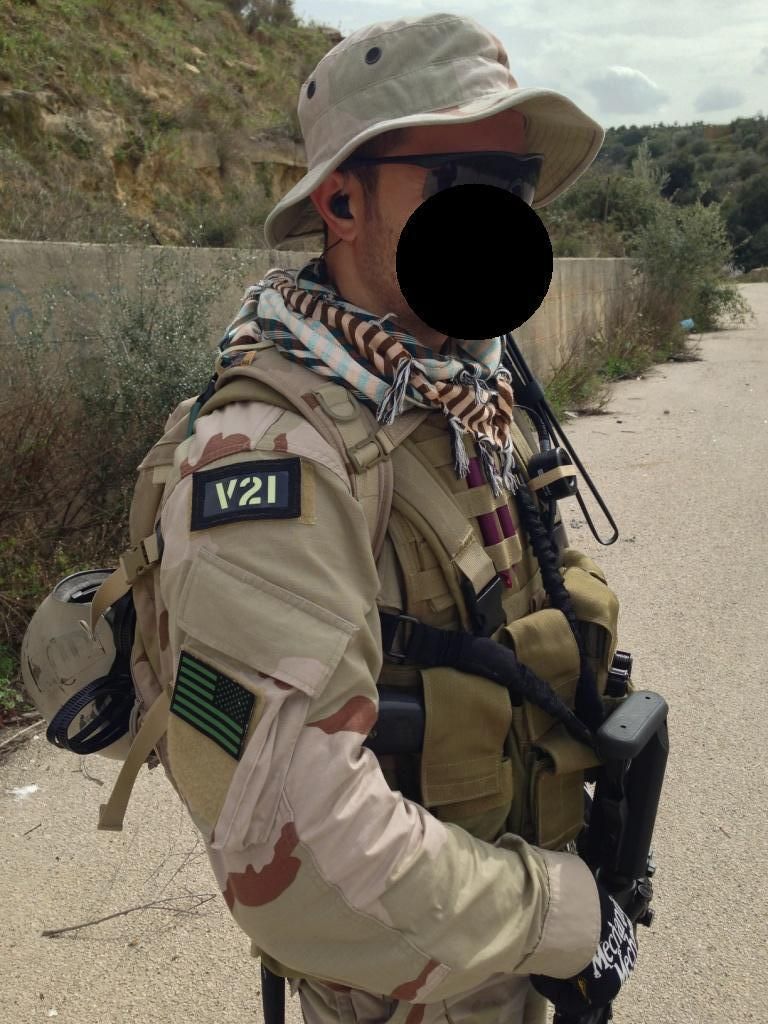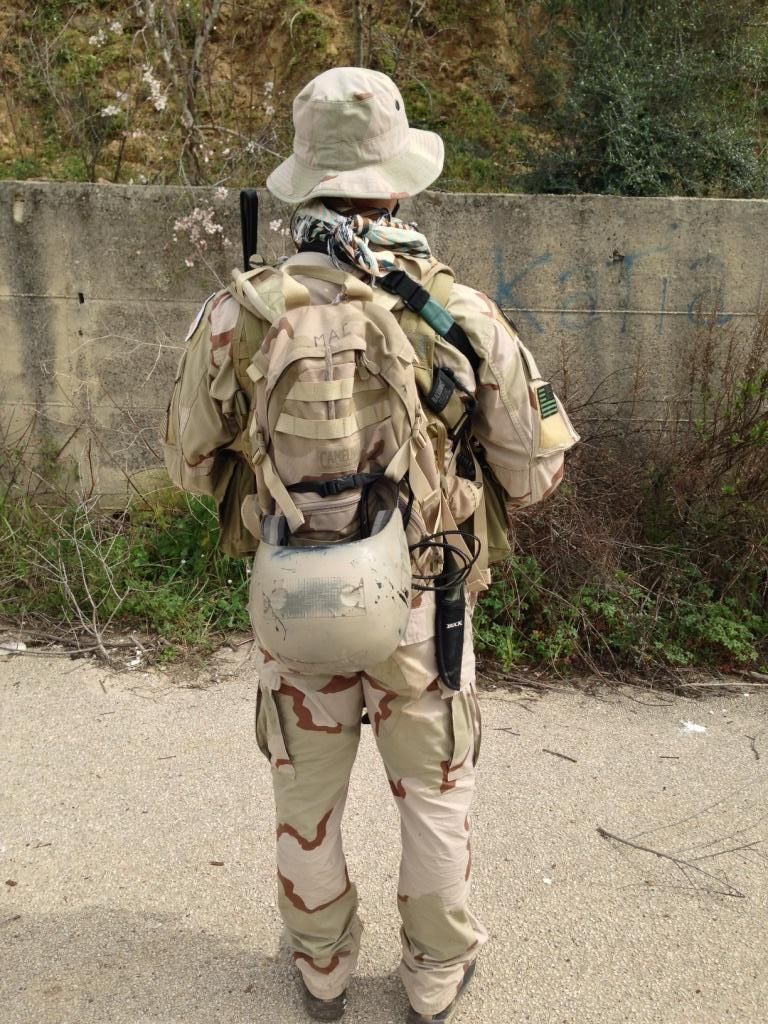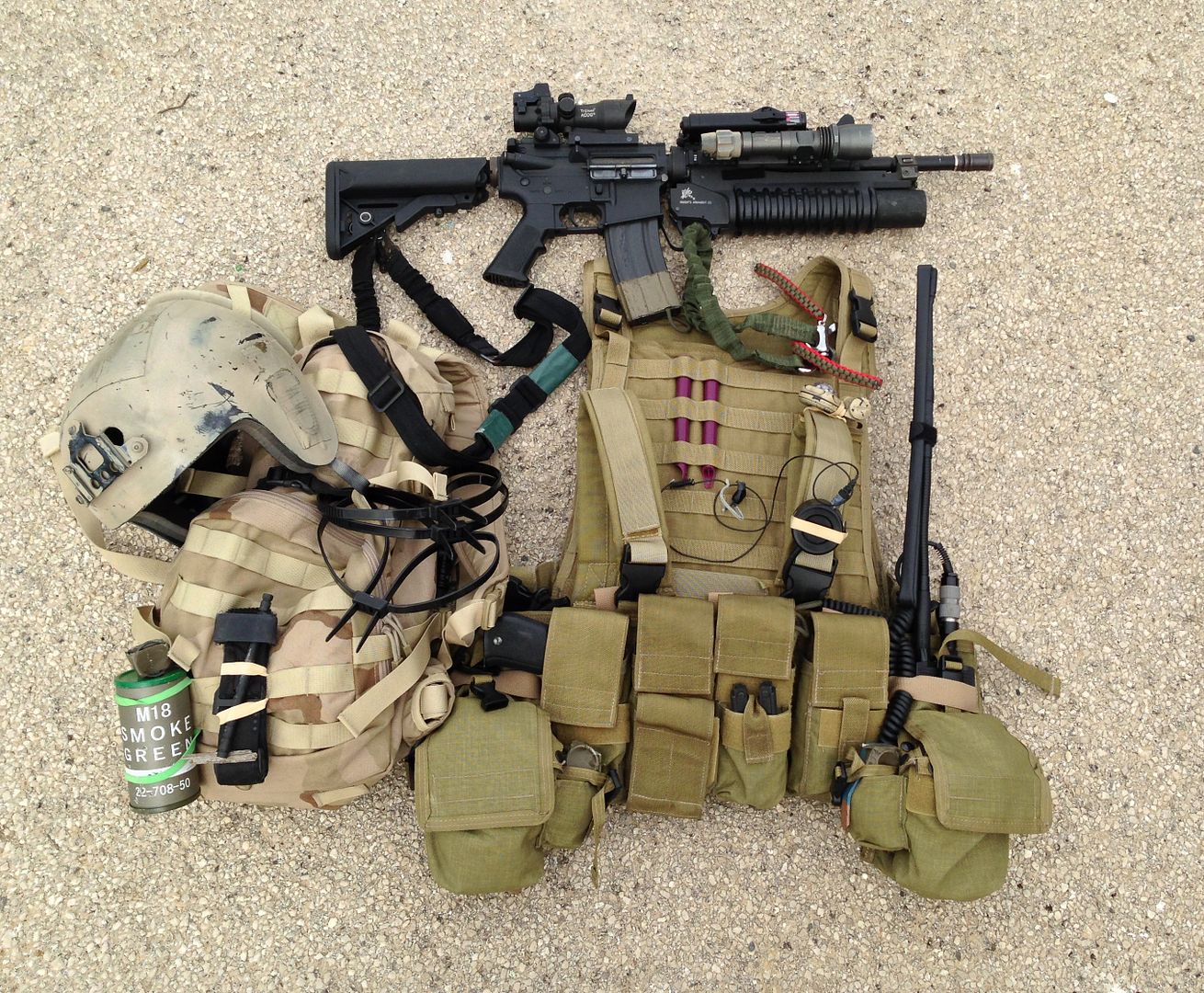 Check List
DCU with Raid Jacket with varius US flags
Afghan shemag
Casio G-Shock
Mechanix original gloves
PRC 148 Maritime* + TEA Invisio M3s
VIP Light IR on the left of the shoulder pad PC
BUCK 6551 with nylon/kydex sheath
LBT personal retention lanyard
LBT Riggers belt
Oakley SI M-Frame with strike lens
Asolo FSN 95 GTX
IR Cyalumes light stick on the front PC
Gerber Multi tool
3 x 40mm* inside left utility of the LBT 1961a
2 x M67*
2nd line
Allied Industries Plate Carrier MLCS
LBT 1961a
3nd line
Camelback HAWG dcu color with on rear:
-. C.A.T. torniquete
- .Green Smoke M18*
-. Plastic Handcuff*
-. Pro-Tec full cut with Wilcox* 3 hole shourd
Inside:
-. Medikit
-. Camleback idratation system.
Weapons
M4 a1 sopmod with surefire M962 with tailcap sw 02+ Acog TA01*+docter sight*+ AN/PEQ 2* + M203 short version + NSW black sling two point*
Sig Sauer P226 with BHI pistol lanyard